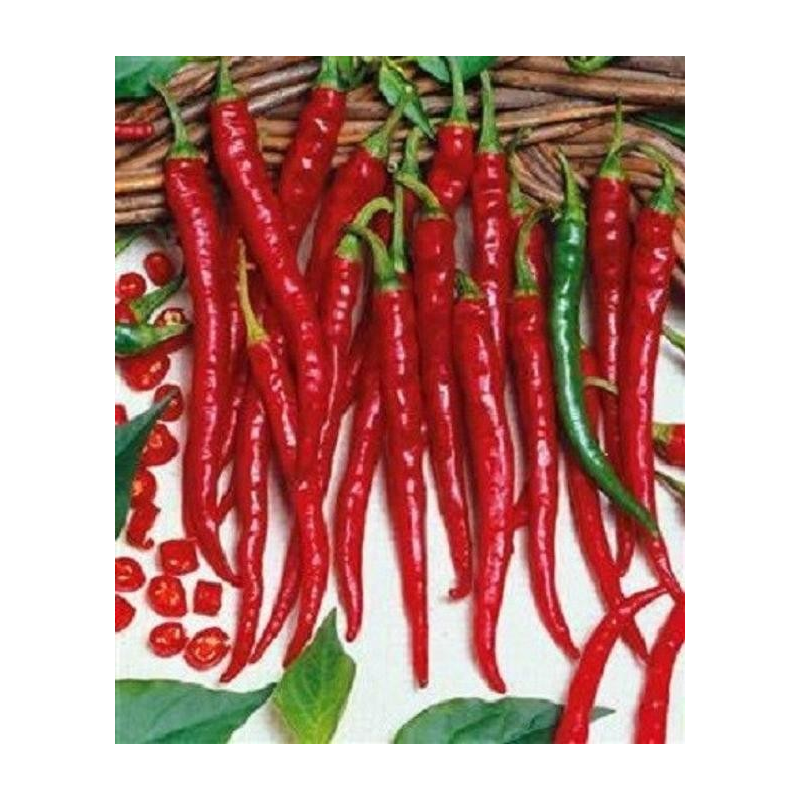  
Cayenne Slim 10 seeds
Cayenne Slim - Pack of 10 selected seeds, with sticker identifying the species, origin and SHU.
Cayenne Long Slim Pepper Seeds.
Cayenne pepper is a variety of Capsicum annuum. It owes its name to the city of Cayenne (Cayenne) in French Guiana.
It is a herbaceous pepper with spicy fruits and widely used in cooking.
The dried and ground cayenne pepper fruit is used as a spicy condiment.
Scientific studies prove that this condiment is a natural analgesic, having proven effectiveness in reducing pain.
8 other products in the same category:
No customer reviews for the moment.
Customers who bought this product also bought: