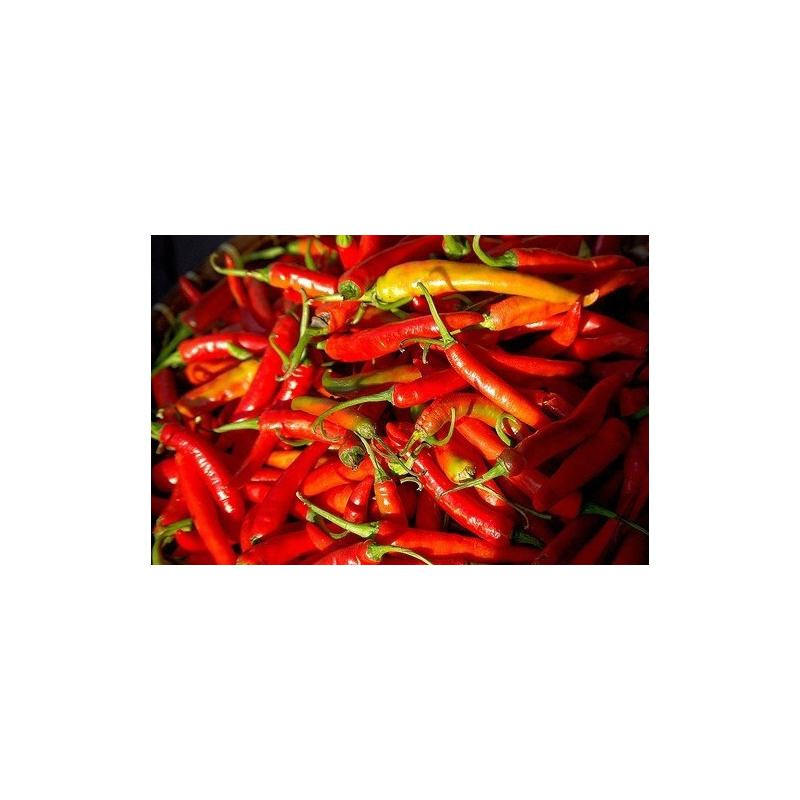  
Portuguese Chili 10 seeds
Portuguese Chili - Pack of 10 selected seeds, with sticker identifying the species, origin and SHU.
The Portuguese Chili comes from the same group that includes jalapenos, poblanos, cayenne, and Serrano peppers.
The fruits of this chile start out yellow-green and ripen to red, with a narrow crescent-shape and somewhat thick flesh.
They may be harvested while green or red.
These peppers are delicious when used fresh, pickled, or cooked in dishes.
8 other products in the same category:
No customer reviews for the moment.
Customers who bought this product also bought: