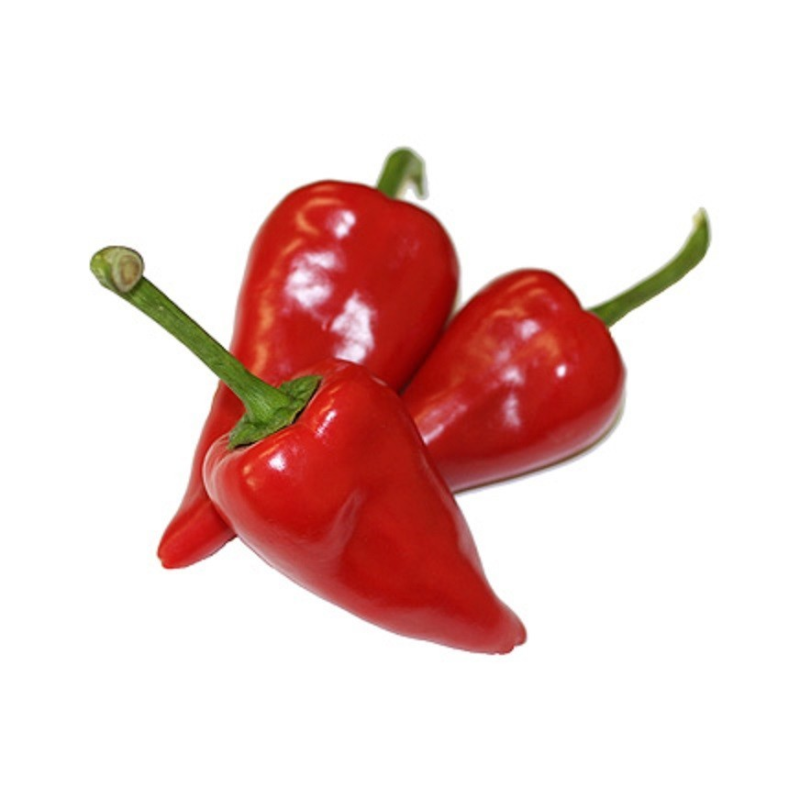  
Pimento Piquillo 10 seeds
Pimento Piquillo - Pack of 10 selected seeds, with sticker identifying the species, origin and SHU.
For a chili pepper that most will only ever see coming out of a jar, the Spanish Piquillo Pepper packs a real surprising and delicious flavor.
They're sweet peppers with modest heat – near imperceptible – with both smoky and tart undertones. Once experienced, piquillo peppers soon become a kitchen staple – perfect for puréeing into sauces, slicing for sandwiches, and stuffing with cheeses and meats. Normally they are for being jarred as gourmet food.
8 other products in the same category:
No customer reviews for the moment.
Customers who bought this product also bought: