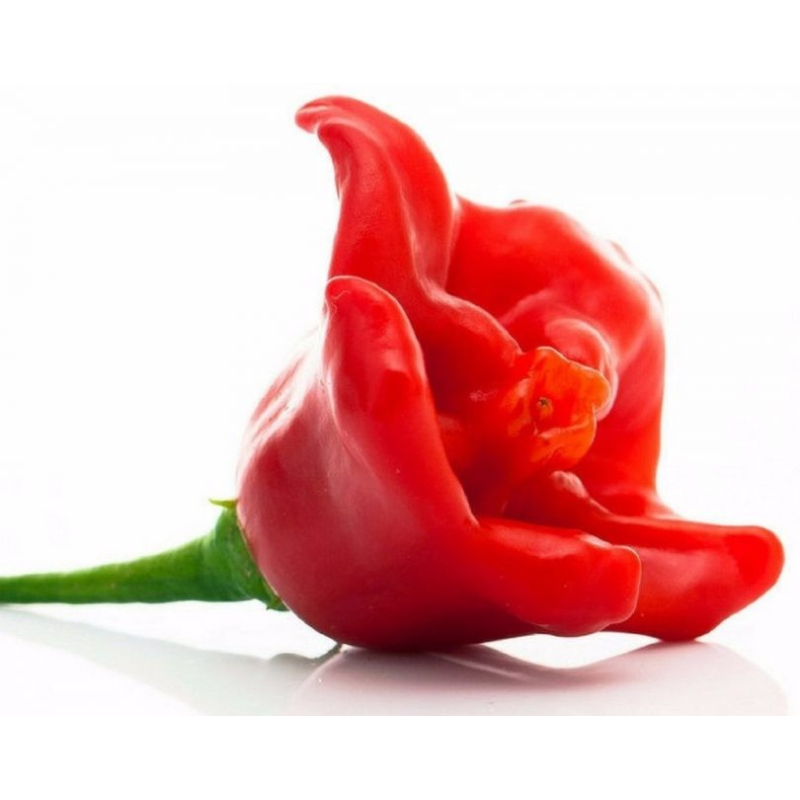  
Cambuci (Bishop Crown) 10 seeds
Cambuci (Bishop Crown) - Embalagem com 10 sementes selecionadas, com autocolante identificativo da espécie, origem e ardência.
This pepper is quickly recognized due to its bell-like shape and its popularity is due to its mild flavor, its aroma that for many resembles some types of pepper, and its very light burning sensation.
In some places it is called the "Bishop's hat" because its shape also resembles this object. The word Cambuci is described in the Tupi-Guarani indigenous language as a jar or pot, which must be why one of the favorite recipes using this pepper is filling it.
The light flavor and not overly spicy pleases palates that do not give up the benefits and taste of a good pepper in quick and tasty dishes.
These peppers offer many health benefits, as long as they are consumed in moderation, they combine flavor in gastronomy with aid in the preservation and strengthening of the body's organs.
It is not only the flavor and aroma that make Cambuci pepper very appreciated, it also has nutrients that help to preserve the body. Among these components, vitamin C stands out. Its main qualities are to help fight stress, delay skin aging, prevent eye diseases and reduce the risk of blood vessel problems, and also serve as an analgesic for problems such as migraine.
8 other products in the same category:
No customer reviews for the moment.
Customers who bought this product also bought: