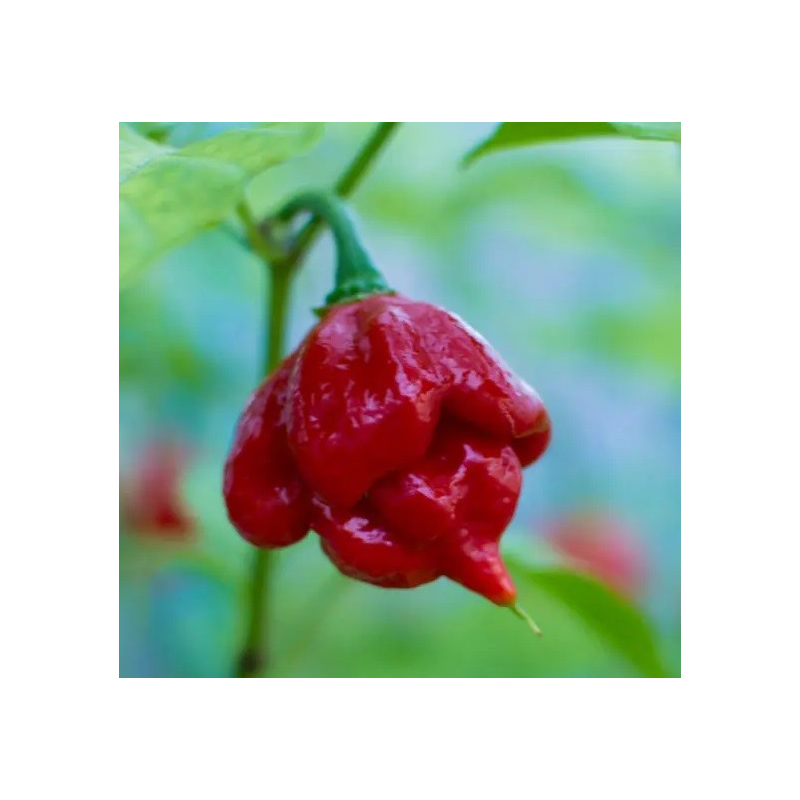  
7 Pot Infinity 10 seeds
7 Pot Infinity - Pack of 10 selected seeds, with sticker identifying the species, origin and SHU.
The 7 Pot Infinity is one pepper not to be taken lightly. Although lower on the Top 10 List, it once held the official title of The Worlds Hottest Pepper from Guinness.  
This formidable pepper is a three-way cross-bred pepper, in England by the chili breeder Nick Woods of Fire Woods, Grantham, Lincolnshire. It's unique shape differentiated it from the rest of the peppers with it's pointy tail. After a few generations of isolation he submitted it to Guinness World Records and it blew the previous record out of the water.
The 7 Pot Infinity's heat can be described as swallowing a burning coal that keeps getting hotter and hotter. It's the unrelenting heat that makes this pepper so scorching hot. What's really great about growing this pepper plant is that it produces bountiful crops, reaching over 3′ tall.
8 other products in the same category:
No customer reviews for the moment.
Customers who bought this product also bought: