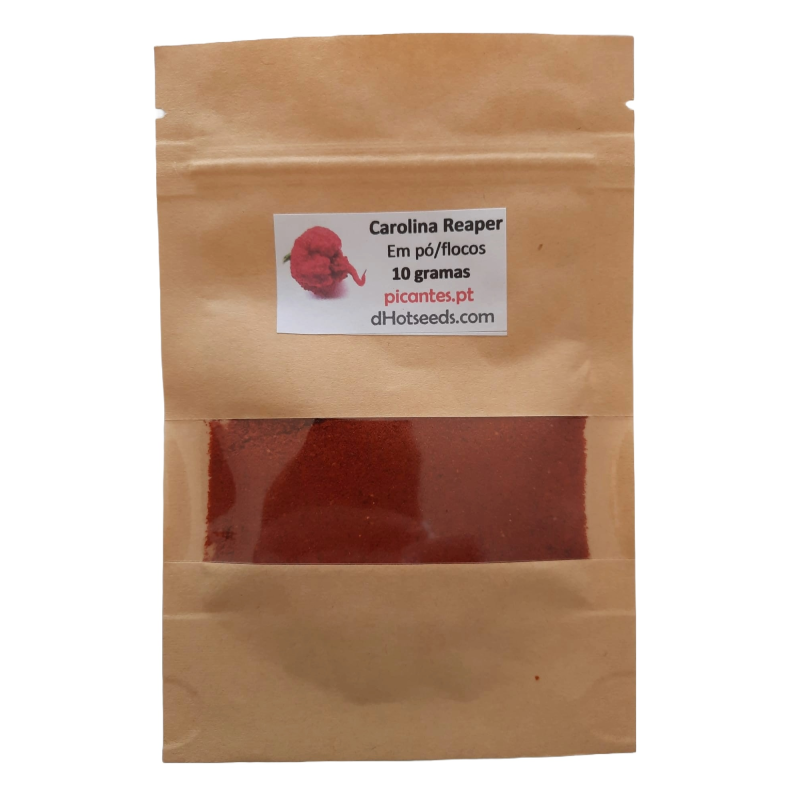  
Carolina Reaper in powder 10 grams
Carolina Reaper powder, packaging 10gr.
Carolina Reaper is the fiercest of hot peppers! The variety was created by pepper maker Ed Currie of the PuckerButt Pepper Company in South Carolina (USA). Chile Pepper Institute tested an average of 1,569,300 Scoville units, with individual specimens reaching an astonishing 2.2 million SHU. The name "Reaper" is supposed to resemble the deadly Reaper of Death.
The Carolina Reaper flavor is - in addition to the extreme burning - very aromatic and also fruity-sweet with notes of cherry, citrus and chocolate.
It is particularly suitable with dark meat, such as beef or game, but also with tomato sauce and Italian dishes.
8 other products in the same category:
No customer reviews for the moment.
Customers who bought this product also bought: