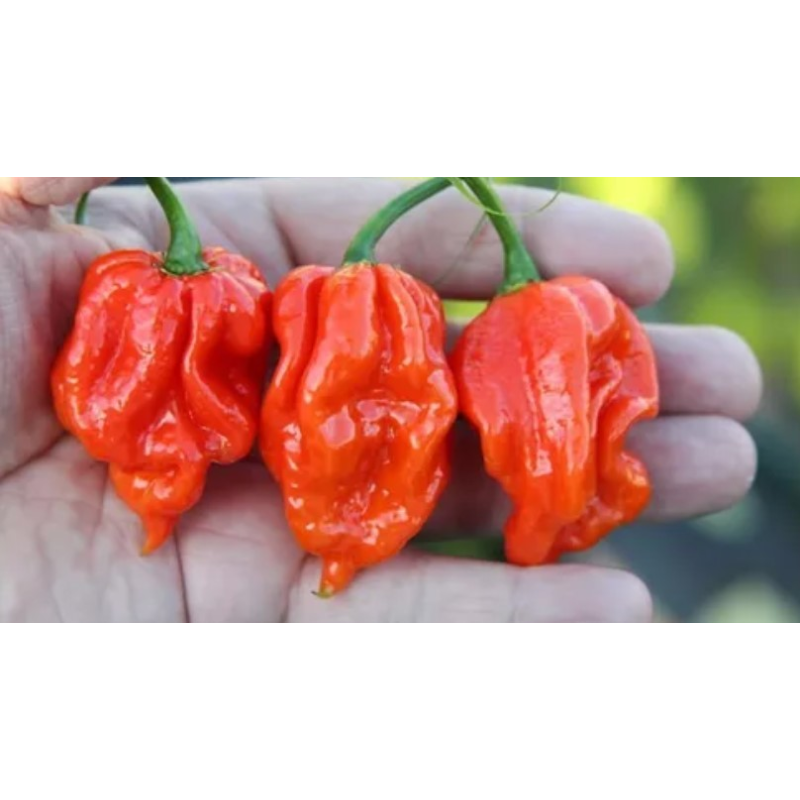  
Naga Viper 10 seeds
Naga Viper - Pack of 10 selected seeds, with sticker identifying the species, origin and SHU.
The Naga Viper. It sounds like a crazy pepper joke, but this extreme chili – a wicked offspring of the Trinidad Moruga Scorpion, Naga Morich, and ghost pepper (Bhut Jolokia) – sits among the hottest of the hottest. It's a slow burn that allows the pepper's fruity sweetness to tantalize your tastebuds before the all hell breaks loose.
This is one intense chili with quite the pedigree. In fact the heat and looks take on varying aspects of all three of its ancestors. The Naga Viper has the heat of the Trinidad Moruga Scorpion and the Naga Morich with the slower burn of the ghost pepper.
It looks a lot like a mix of its parents. It has a Naga Morich/ghost pepper-like body (elongated and wrinkly) with the potential for a scorpion-like tail that's a little longer than what you'd typically see on a scorpion pepper. Simply, it looks like pain. There is no mistaking that extreme heat sits within the walls of the Naga Viper.
8 other products in the same category:
No customer reviews for the moment.
Customers who bought this product also bought: